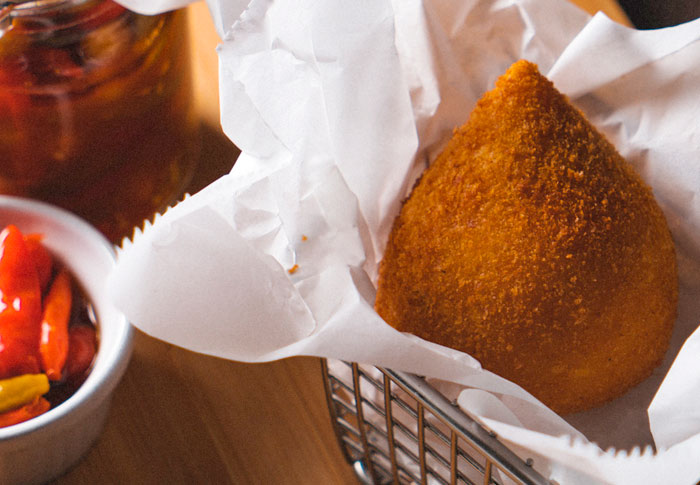 Coxinha
Delicious soft dough croquette filled with seasoned chicken and cream cheese.
$ 7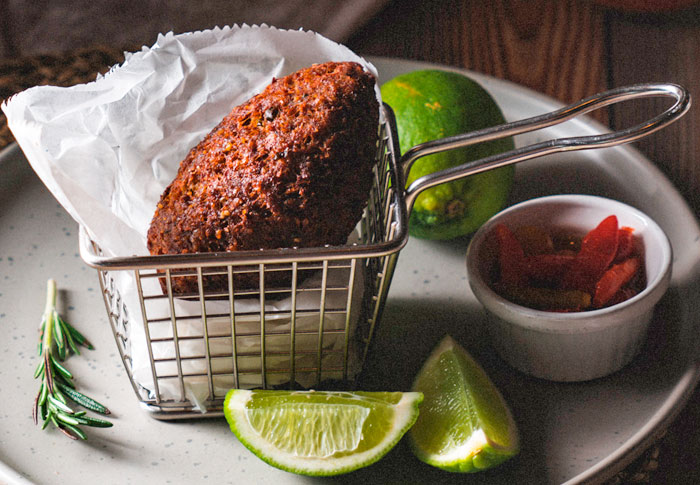 Kibe Frito
Finely ground meat, cracked wheat with a touch of mint.
$ 7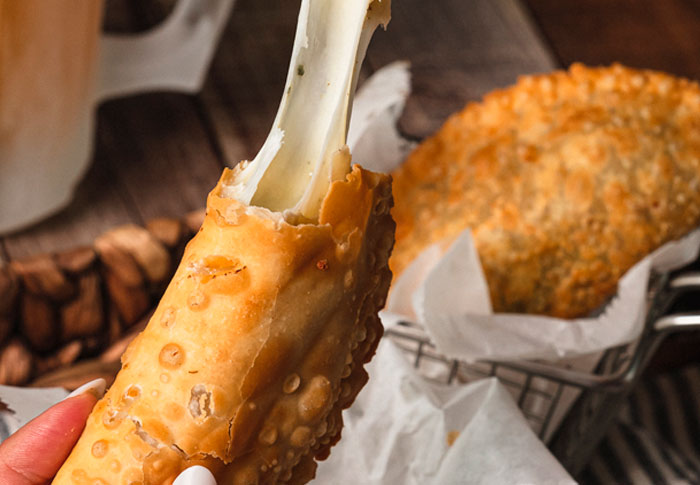 Pastel
Fried brazilian empanada filled with cheese or ground beef or shrimp and cream cheese or cheese.
$ 7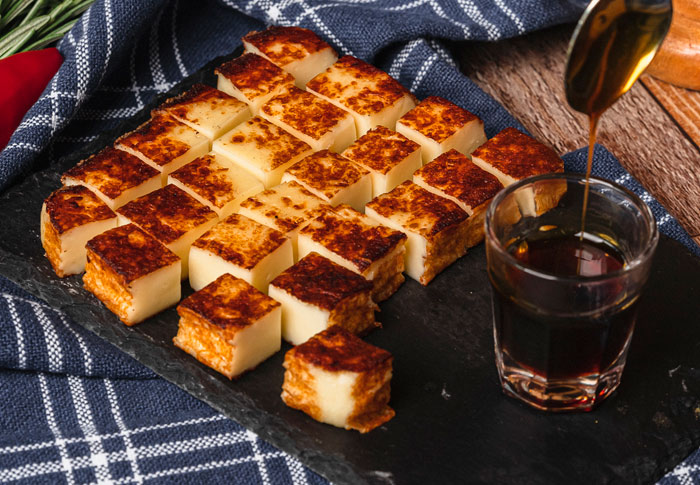 Queijo Coalho na Chapa
Coalho cheese with molasses.
$ 12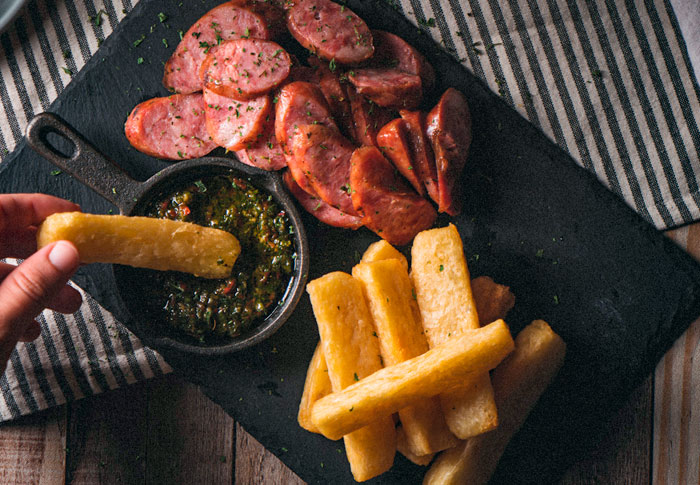 Linguiça com Mandioca
Brazilian pork sausage and yuca (steamed or fried) with chimichurri sauce.
$ 15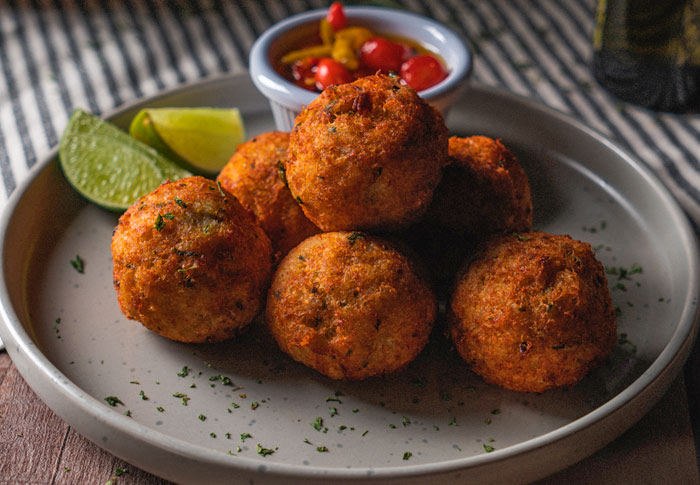 Bolinho de Bacalhau
Delicious crispy croquettes made with salt codfish and mashed potatoes (6 units).
$ 19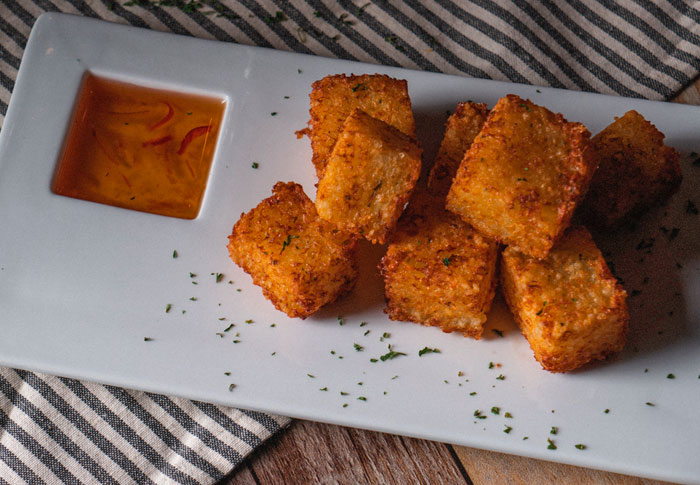 Dadinhos de Tapioca
Tapioca and cheese fried cubes with pepper jelly (8 units).
$ 15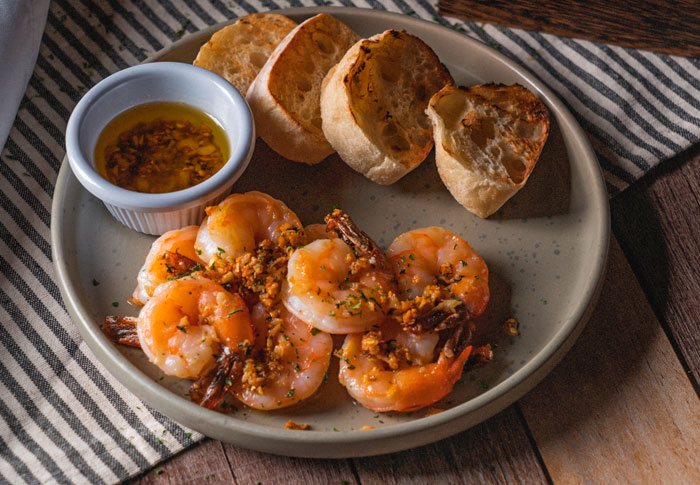 Camarão ao Alho e Óleo
Sautéed shrimps on garlic and olive oil, with herbs sauce.
$ 16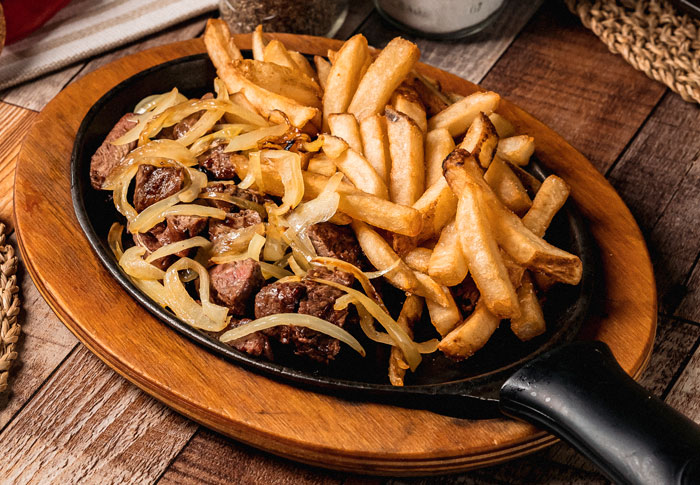 Picanha Palito
Picanha strips with french fries.
$ 22
you can add chicken or fish $ 7
add beef or shrimp $ 9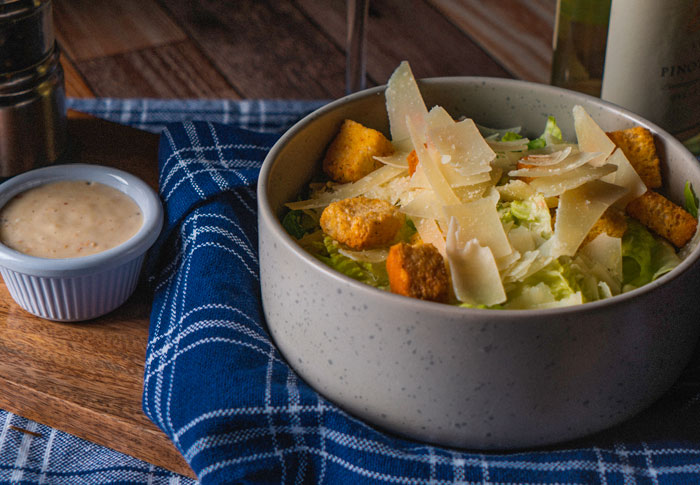 Salada Caesar
Romaine lettuce, caesar dressing, croutons and shaved parmesan.
$ 12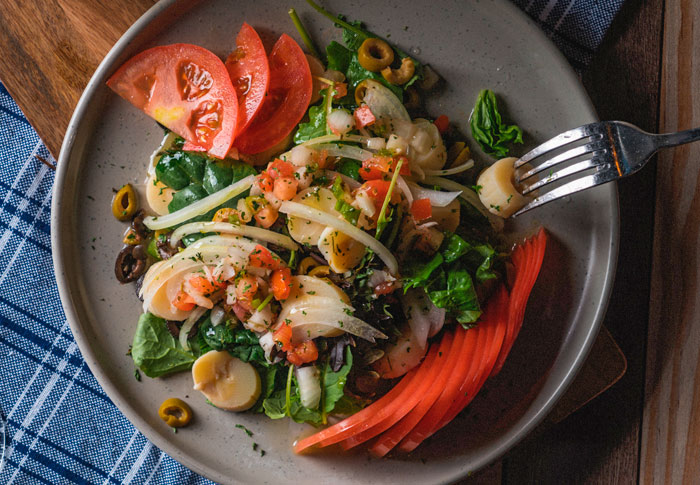 Salada da Casa
Romaine lettuce, tomato, black olive, onion, heart of palm and vinaigrette dressing.
$ 14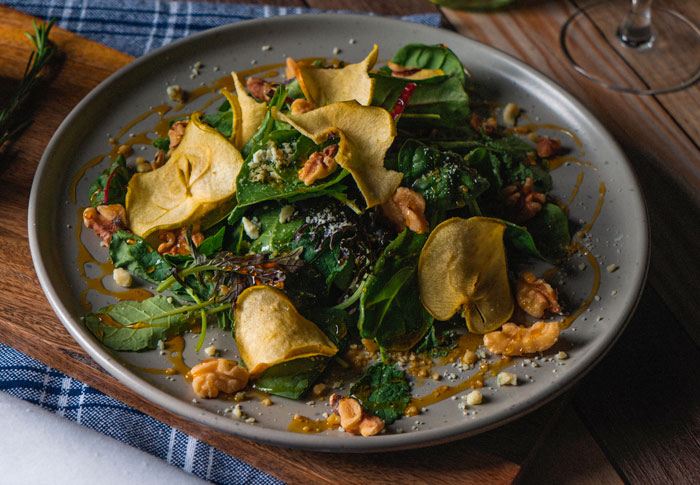 Salada de Gorgonzola
Mixed greens, gorgonzola cheese crumbs, candied walnuts, dried green apple and syrup caramel dressing
$ 15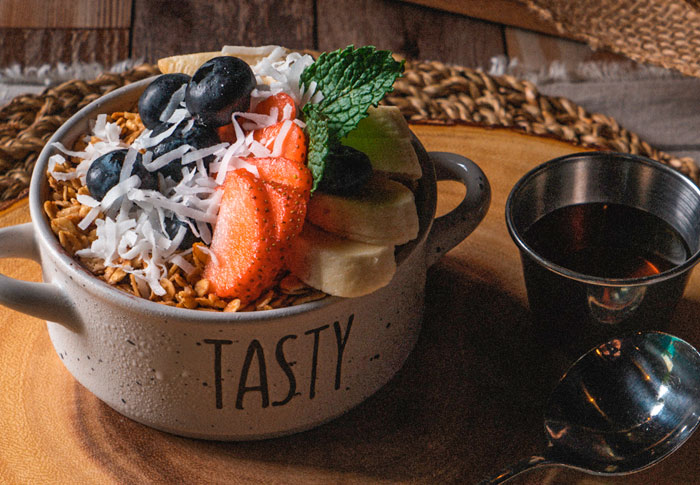 Açaí Bowl
Açaí, banana, berries, shredded, coconut, granola, honey.
small 9 oz $ 15
largel 16 oz $ 23
Picanha
Char-grilled top sirloin steak cut on a sizzling skillet topped with roasted garlic; served with rice, beans, farofa, and vinaigrette.
14oz $ 38
20oz $ 49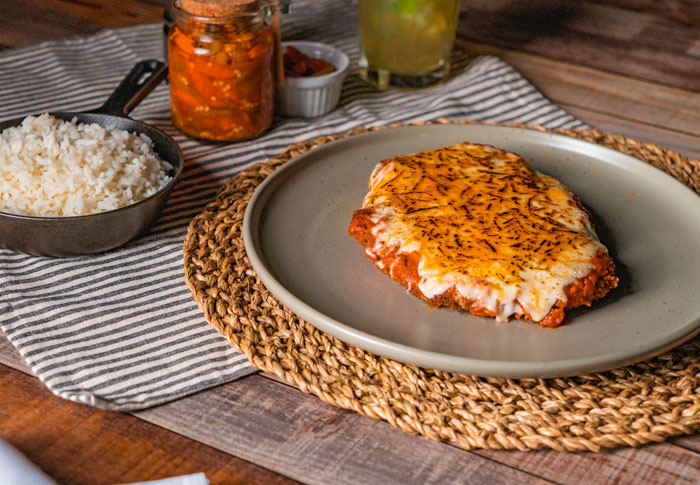 Parmegiana
Meat with marinara sauce, mozzarella and parmesan cheese, served with rice.
Beef $ 36
Chicken $ 28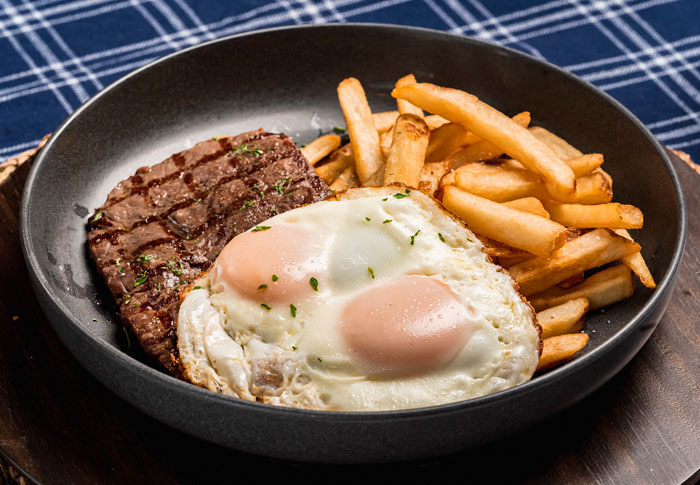 Bife a Cavalo
Char-grilled NY strip topped with 2 fried eggs, served with fries.
$ 37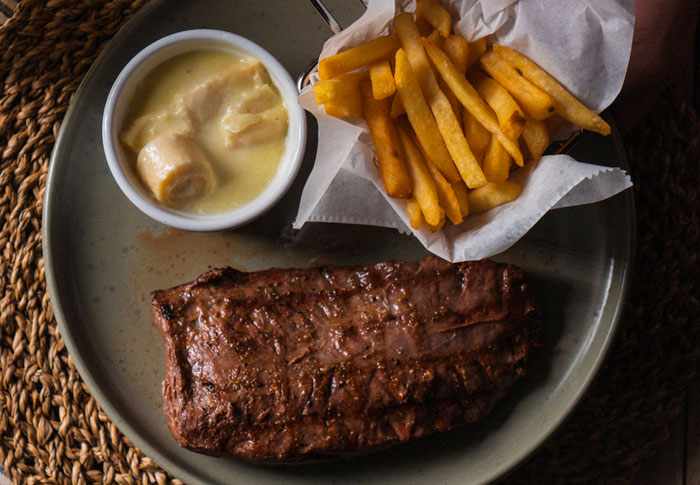 Fraldinha Grelhada
Char-grilled skirt steak, served with fries and chimichurri.
$ 40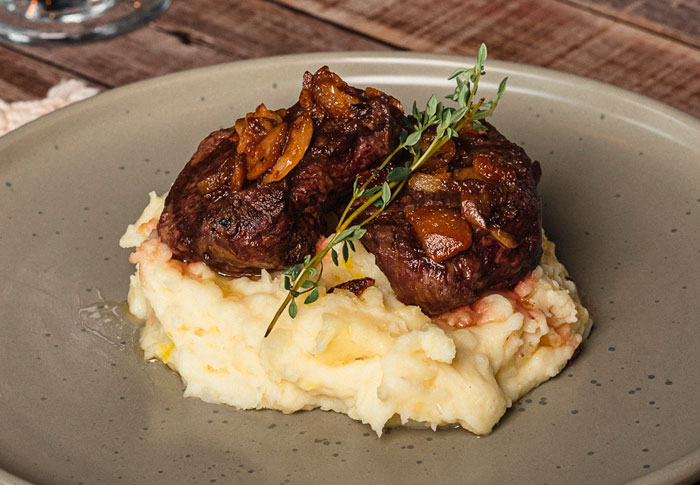 Filet Mignon
With garlic butter and mashed potato blend.
8oz $ 40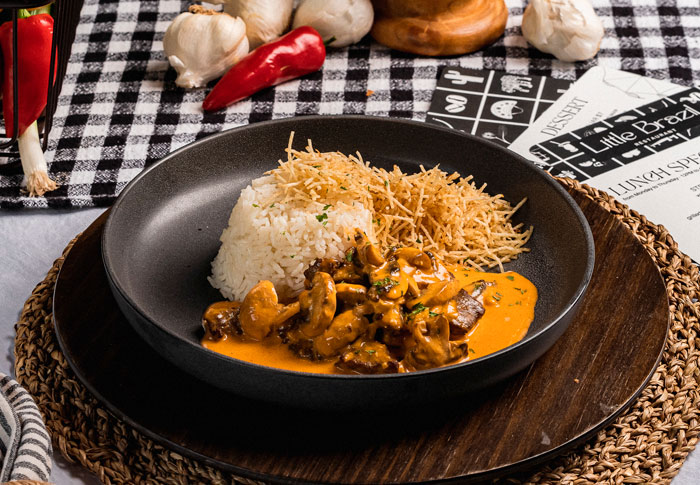 Estrogonofe Carne
Creamy sauce with mushrooms, onion and meat; served with rice and stick potatoes.
Beef $ 30
Estrogonofe Frango
Creamy sauce with mushrooms, onion and meat; served with rice and stick potatoes.
Chicken $ 28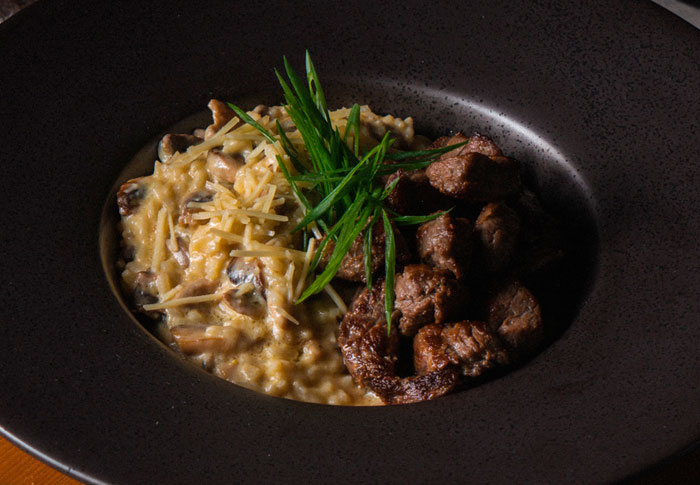 Piemontese
Creamy sauce with mushrooms, onion and meat; served with rice and stick potatoes.
Beef $ 35
Chicken $ 33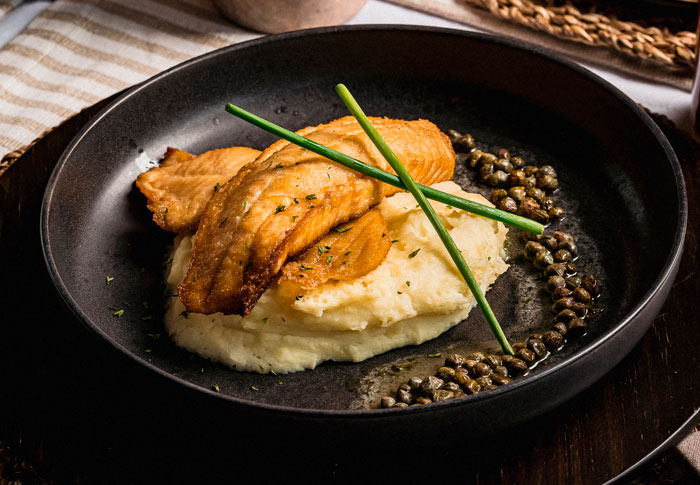 Tilápia
Grilled fish with mashed potatoes or veggies, served with shrimps, tomatoes and capers sauce.
$ 25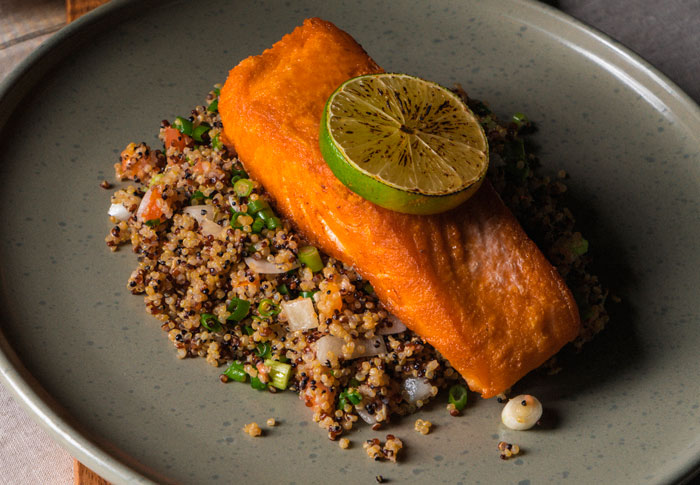 Salmão com Quinoa
Pan seared salmon with vinaigrette quinoa.
$ 33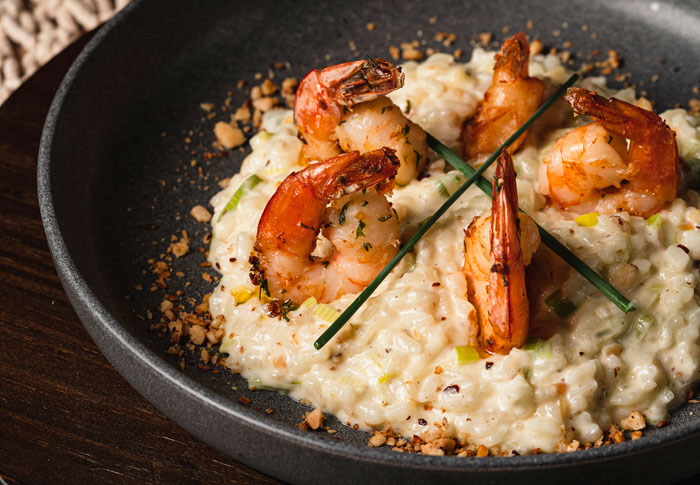 Risoto de Camarão com Alho-Poró e Castanha do Pará
Shrimp risotto with leek and Brazilian nuts.
$ 35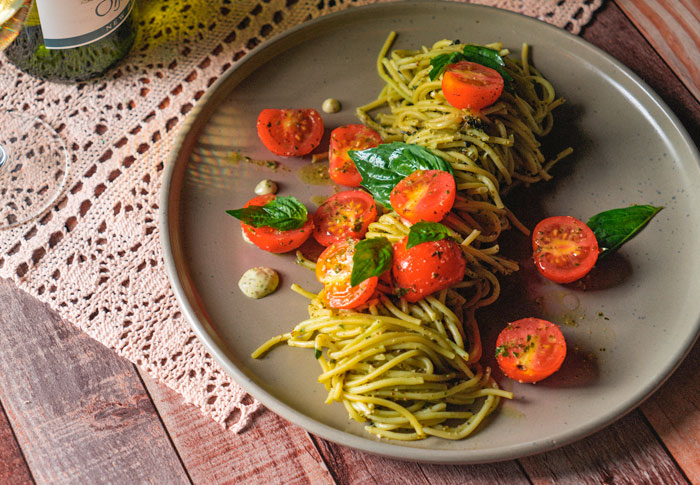 Espaguete ao Pesto
Pasta with basil, cherry tomato and pesto sauce.
$ 15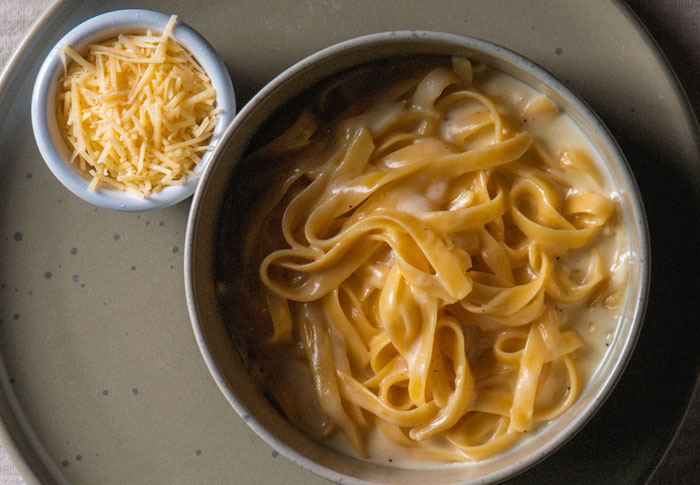 Fettuccine Alfredo
Made on enriched butter, cream and parmesan sauce.
$ 19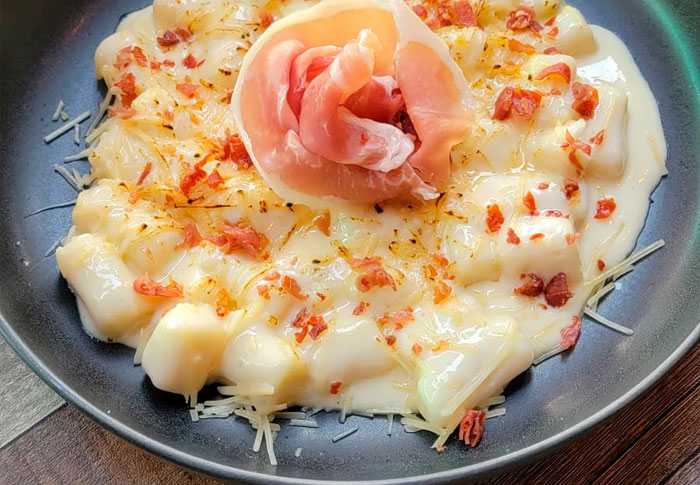 Gnocchi
Homemade potato gnocchi with grana padano cheese sauce, prosciutto flakes and fresh prosciutto flower.
$ 30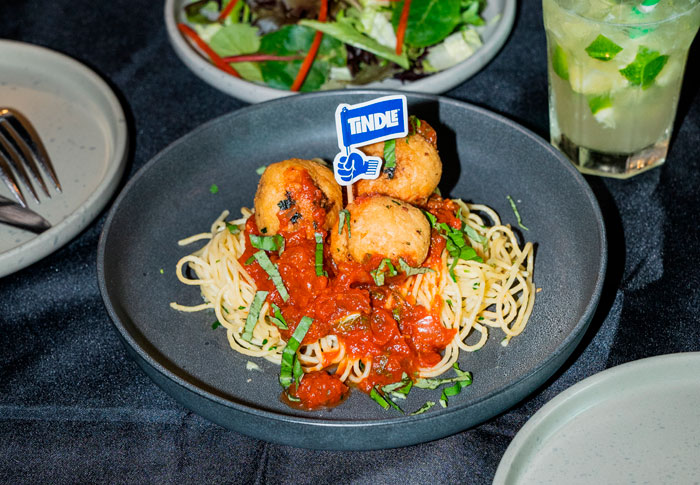 Spaguetti & Tindleballs
With tomato sauce.
$22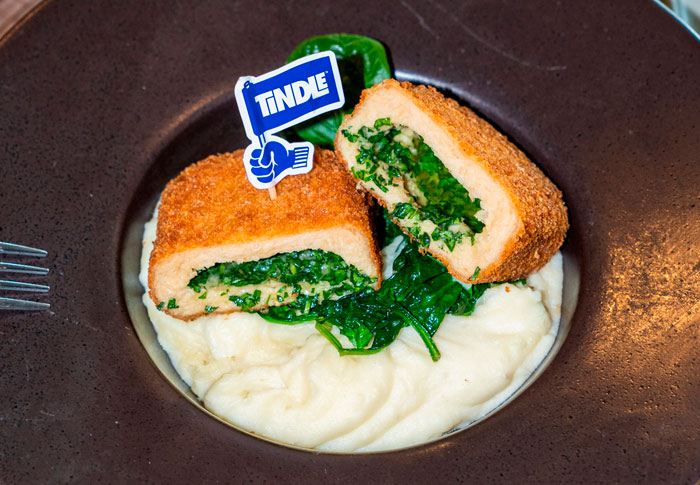 Crispy tindle galic butter and herbs
Plant based protein served with mashed potatoes and spinach.
$28
Estrogonofe Mushroom
Creamy sauce with mushroom served with white rice.
$29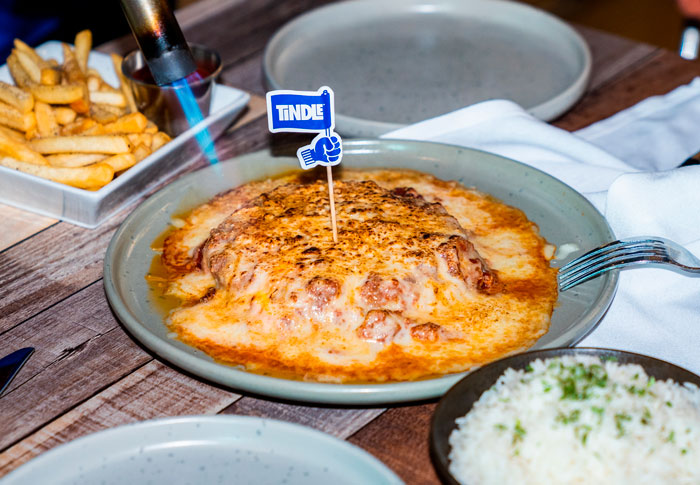 Tindle parmegiana
plant based protein with tomato sauce and melted cheese, served with white rice
$30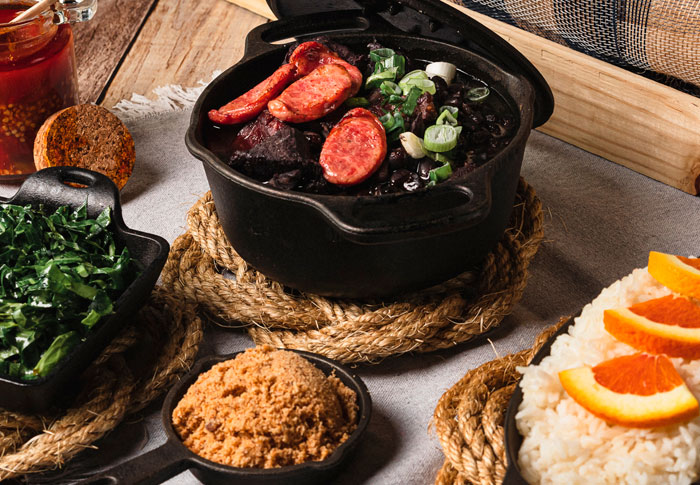 Feijoada
Brazilian traditional dish. black bean stew with dried beef, pork loin, smoked pork, bacon, sausage and ribs. served with stir fry collard green, sliced orange, rice and toasted yuca flour
For one $26
For two $43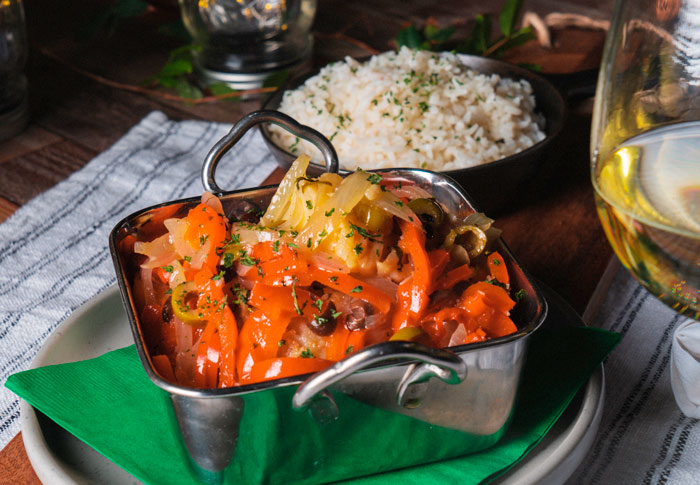 Bacalhoada
our traditional codfish cooked with bell pepper, potatos, olives, and onions. served with white rice.
For one $27
For two $44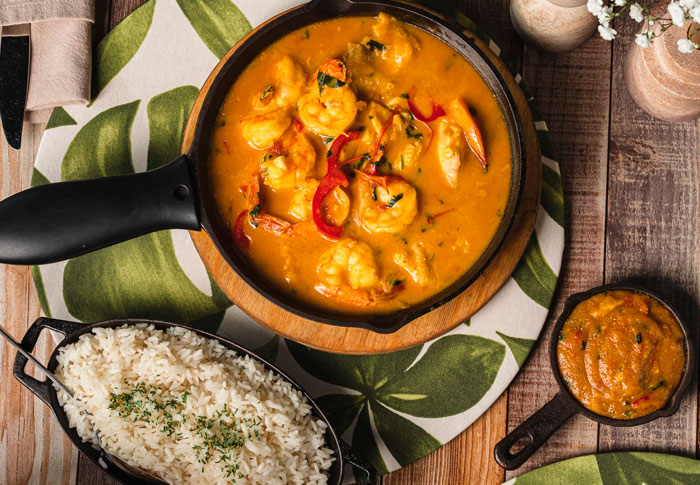 Moqueca
Fish stew made with white fish, shrimps, onions, garlic, bell peppers, tomatos, cilantro, and coconut milk. Served with white rice and pirão.
For one $28
For two $46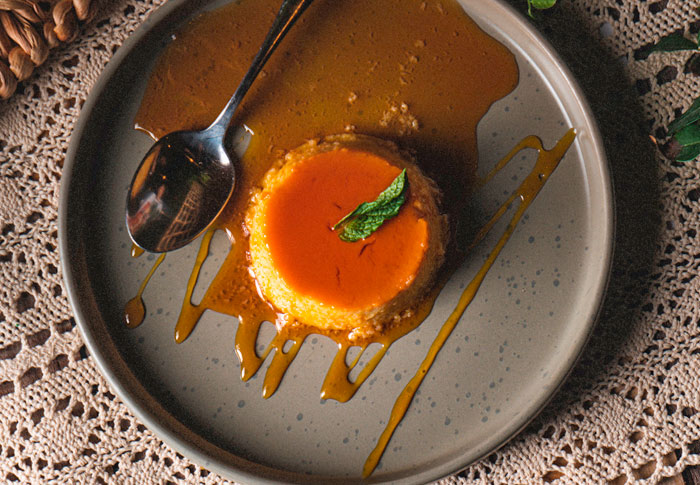 Pudim de Leite
Traditional Brazilian flan, with caramel sauce
$7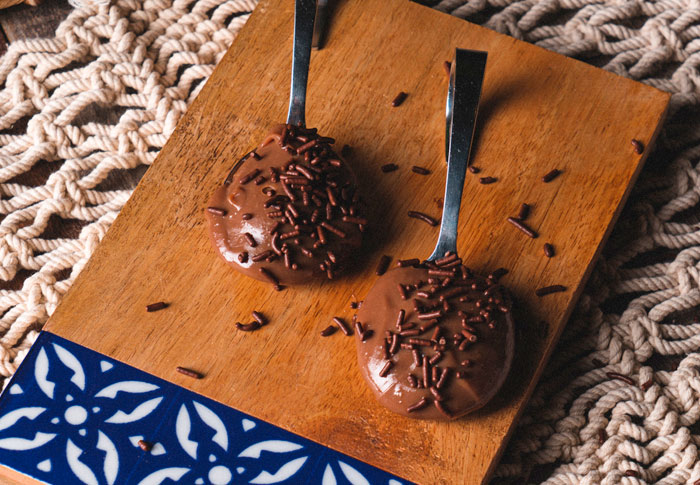 Brigadeiro de Colher
Brazilian chocolate fudge
$7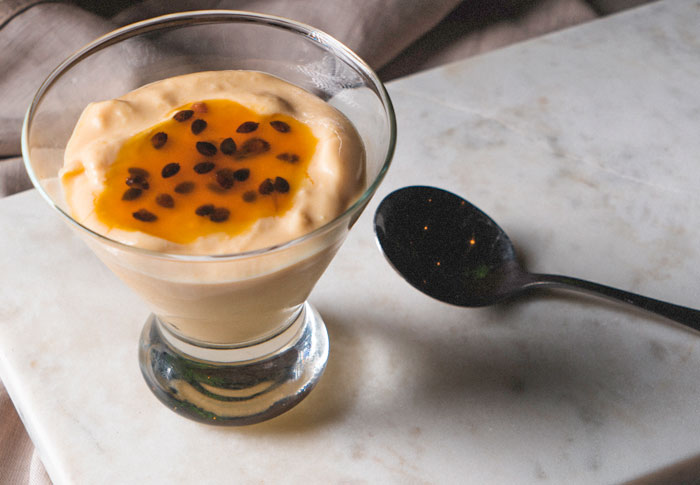 Mousse de Maracujá
passion fruit mousse
$7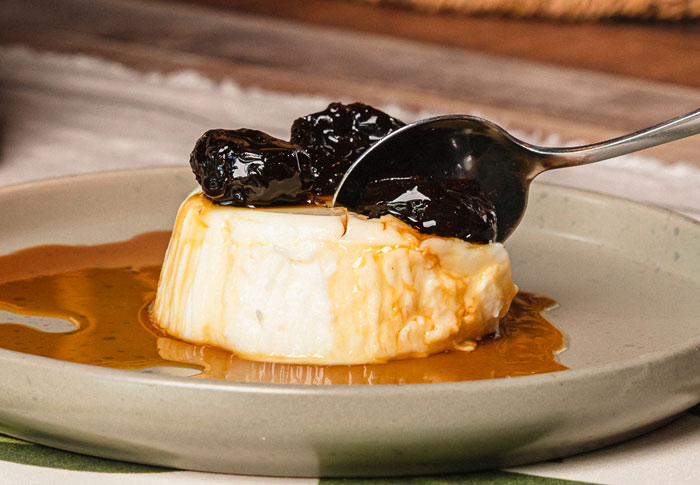 Manjar
Brazilian coconut flan with plum sauce
$7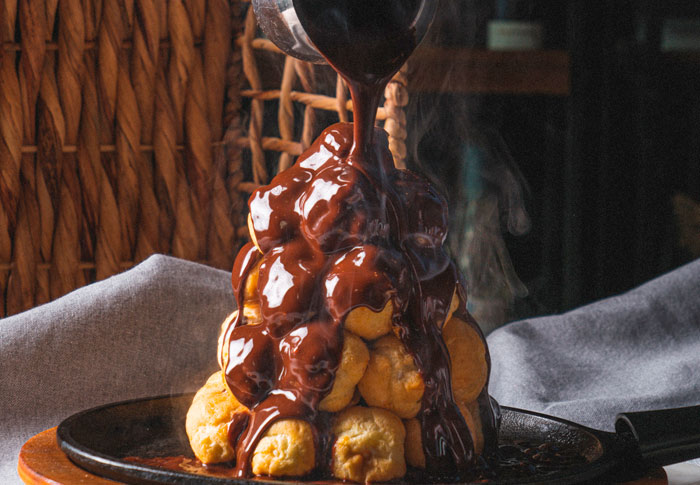 Volcano
tower of cream puff stuffed with cream, dulce de leche and chocolate sauce on top
$20
ALIMENTANDO A ALMA COM RAÍZES BRASILEIRAS
Juices
strawberry | peach | guava | pineapple | passion fruit | mango | soursop | cashew
$9
Fresh Squeezed Juices
lemonade | orange
$10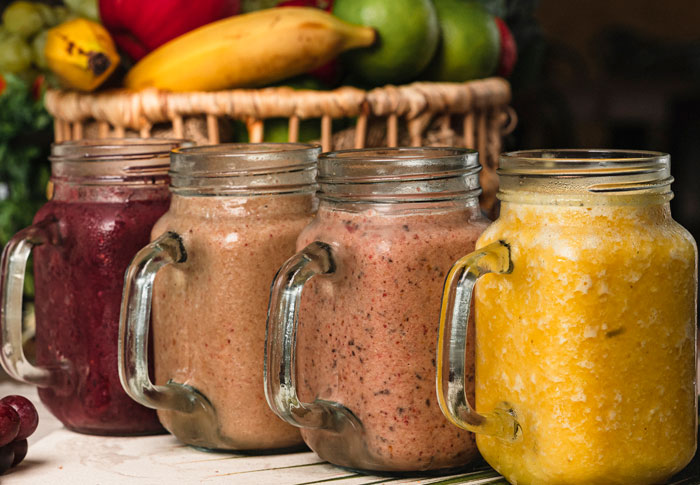 Smoothies
hemp-açai berries | turmeric pineapple | almond banana strawberry | collagen cacao beach
$12
Soda can
guaraná antartica | diet guaraná antartica | coke | diet coke
$5
Soda Fontain (refil)
guaraná antartica | diet guaraná antartica | coke | diet coke
$7
Sparkling Water
small $4
large $7
Spring Water
small $3
large $6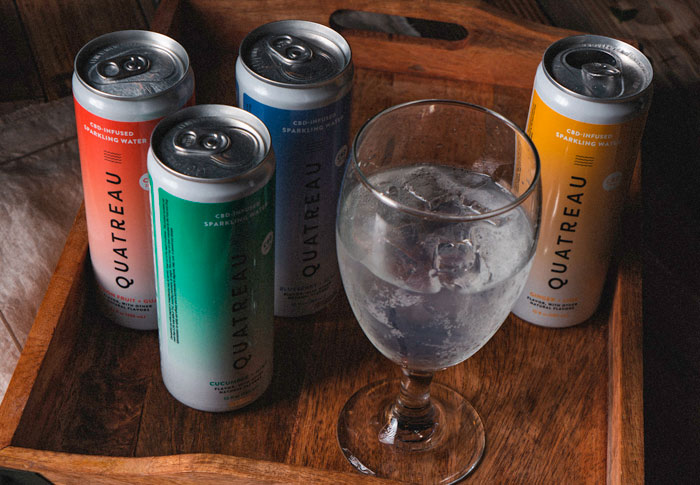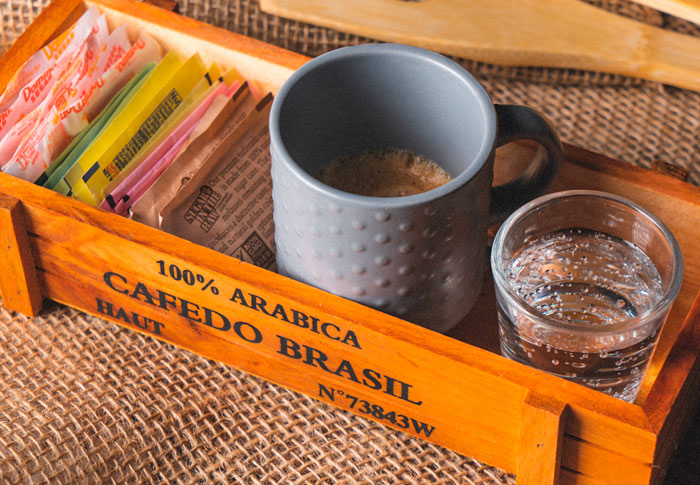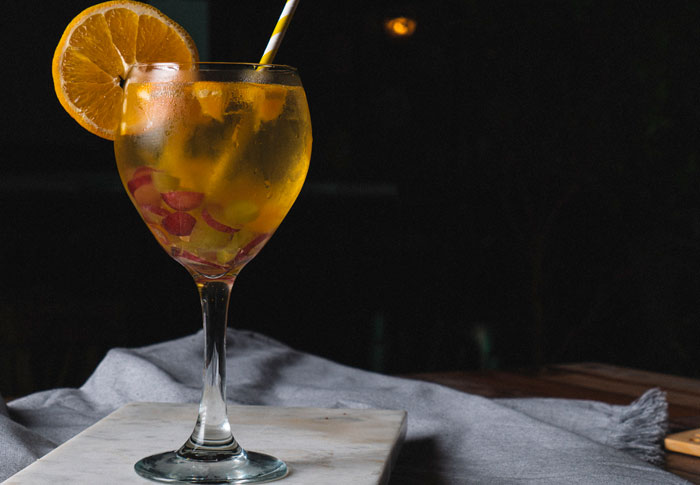 Sangria / Clerico
refreshing red or white wine sangria, with fresh fruits
glass $12
pitcher 16 oz $20
pitcher 33 oz $35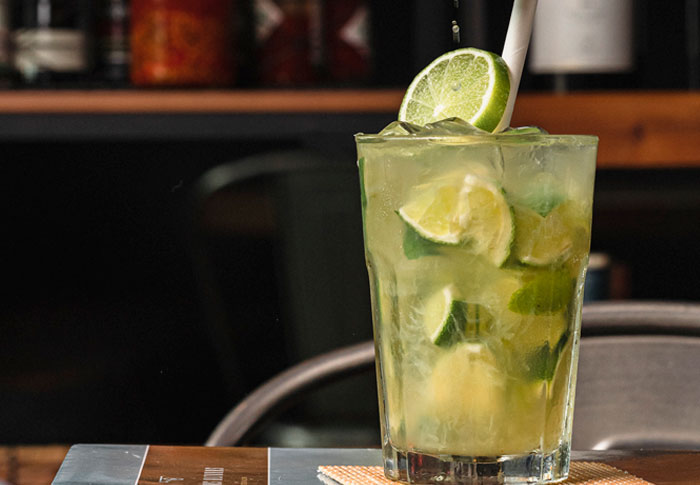 Caipirinha
cachaça agave base, sugar, fruit and ice cubes
$14
House Wine
white or red
80 oz $9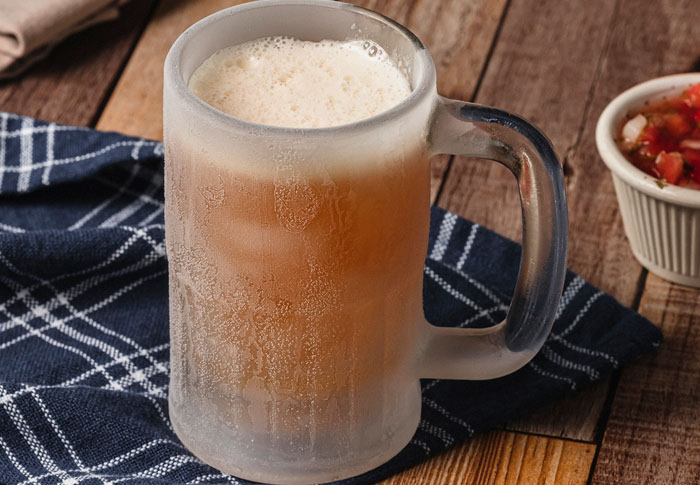 Consuming raw or uncooked meats, poultyr, seafood, shellfish, or eggs may increase your risk of foodborne illness.
Please be aware that our food may contain or come into contact with common allergens, such as dairy, eggs, wheat, soybeans, tree nuts, peanuts, fish, shellfish or wheat.
A gratuity may be included on the bill by restaurant's discreetion.